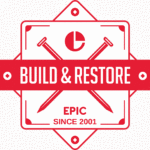 THE RED DOT ADVANTAGE
Red Dot has grown predominately through word of mouth, referral, recommendation and repeat business, but we also step up to the plate when it comes to corporate responsibility. Apart from being a responsible and respectful employer we also care about the world around us, both locally and far away, which was a significant factor when we made the decision to merge with Epic Roofing & Exteriors and their charitable arm Epic Helps.
With Red Dot, you are going to work with a company committed to excellence and standing by our workmanship for the long-run. You'll also have a company that can excel at any job, large or small, and capable of handling all manner of products for interior repairs and renovations. Through our sister companies, we can also deal with both your
residential
and
commercial
roofing & exteriors needs.
BIG ENOUGH TO DO THE JOB RIGHT
We're proud to be trusted as a preferred contractor for many insurance companies and property managers.
INSURANCE CLAIM PROFESSIONALS
We have long standing relationships with most of Alberta's predominant insurance companies. Being a preferred contractor for these insurance providers, we are well versed in insurance claim repairs.
FULL RANGE OF INTERIOR & EXTERIOR SOLUTIONS
From condominiums to residential developments, we have the resources and expertise for any type of project.
WE STAND BEHIND OUR WORK
We take pride in doing the job right, and we stand behind our work.
WE'RE CERTIFIED
With our HAAG certification, we effectively and efficiently inspect and assess damages. We also put safety at the forefront of every job we do.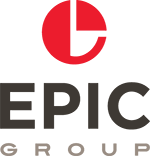 Red Dot is part of the
Epic Group of Companies
---
The Epic Group is a vast and growing group of businesses in the construction, restoration, and renovation space offering a multiplicity of services.
Whatever you're looking for;
we can help.
---