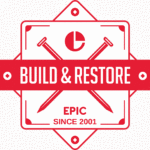 THE RED DOT ADVANTAGE
Red Dot Restoration has grown predominately through word of mouth, referral, recommendation and repeat business, but we also step up to the plate when it comes to corporate responsibility. Apart from being a responsible and respectful employer we also care about the world around us, both locally and far away, which was a significant factor when we made the decision to merge with Epic Roofing & Exteriors and their charitable arm Epic Helps.
With Red Dot, you are going to work with a company committed to excellence and standing by our workmanship for the long-run. You'll also have a company that can excel at any job, large or small, and capable of handling all manner of products for interior repairs and renovations. Through our sister companies, we can also deal with both your
residential
and
commercial
roofing & exteriors needs.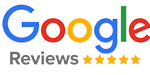 5 ★ ★ ★ ★ Rating
Today Red Dot came and cleaned my windows. They did a fabulous job! Not only did they clean my windows and siding , they also spray cleaned my back patio. They didn't rush their work and left everything tidy and clean. Thank you Red Dot Cleaning!

5 ★ ★ ★ ★ Rating
Red Dot was sent in by our insurance company to assist with water removal and drying after some water from an upstairs tub leaked into the kitchen below. They did a great job, were in and out faster than planned, and I would recommend them for any similar types of jobs. Book with confidence.

5 ★ ★ ★ ★ Rating
Excellent costumer service. Especially the project manager Andrew Houston was very fast to respond to any inquiries and was knowledgeable. All the workers were polite and professional. I'm very satisfied with the work done by the company.

5 ★ ★ ★ ★ Rating
I have had the pleasure of dealing with both Red Dot Restorations and Epic Roofing & Exteriors, both went above and beyond my expectations. Great group of companies, I would not hesitate to use them in the future.

5 ★ ★ ★ ★ Rating
Our home experienced a roof leak which damaged the ceiling and walls and our hardwood floors. Going through an insurance claim is stressful to say the least but thankfully Matthew McCormick from Epic Roofing recommended the services of Red Dot Restoration to complete interior repairs. Andrew Houston(Construction Manager) and their employees are doing an outstanding job with not only the repairs but the professional manner in which they are taking care of everything. I can honestly say I would recommend Red Dot Restoration and especially Andrew Houston to anyone in need of repairs or new work. Red Dot obviously hand picks top quality people to work for them and I'd like to give a big thank you to Andrew Houston for assisting us, answering all our questions, and keeping almost daily communications with us through this whole ordeal. I did a lot of research before picking Red Dot and I do believe they are the best Restoration company in Calgary. I wouldn't hesitate one minute to recommend Andrew Houston and Red Dot Restoration for any remediation, restoration or remodeling project.
See More Reviews Or Leave Us One.
BIG ENOUGH TO DO THE JOB RIGHT
We're proud to be trusted as a preferred contractor for many insurance companies and property managers.
INSURANCE CLAIM PROFESSIONALS
We have long standing relationships with most of Alberta's predominant insurance companies. Being a preferred contractor for these insurance providers, we are well versed in insurance claim repairs.
FULL RANGE OF INTERIOR & EXTERIOR SOLUTIONS
From condominiums to residential developments, we have the resources and expertise for any type of project.
WE STAND BEHIND OUR WORK
We take pride in doing the job right, and we stand behind our work.
WE'RE CERTIFIED
With our HAAG certification, we effectively and efficiently inspect and assess damages. We also put safety at the forefront of every job we do.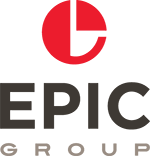 Red Dot is part of the
Epic Group of Companies
---
The Epic Group is a vast and growing group of businesses in the construction, restoration, and renovation space offering a multiplicity of services.
Whatever you're looking for;
we can help.
---